I was really impressed with this product. It transformed my hair completely! I use it for corporate events, nights out, even a wedding I was in where gals spent a mint getting their hair in an updo. Mine took about 2 minutes and people raced about it. Nobody could have told it was a hair bun they thought it was professional hair do I did!
These buns are awesome!
Get Your Gorgeous Messy Bun Look In Seconds!


You just can't put a price on a good hair day. Our bun has been shown to give you the perfect results every-time for your messy bun look or your money back guaranteed.
Made of high-tech natural heat-resistant synthetic fibers, The is designed to fit all hair types (even thin and short hair) to give you the perfect boost of confidence wherever you go.
Wear it comfortably at work, at the gym, weddings, nights out, dates, and even when traveling to enjoy a good look all day, every-day! 
Simply tie your hair into a bun, twist them around your bun, and style as you desire. Simple and gorgeous.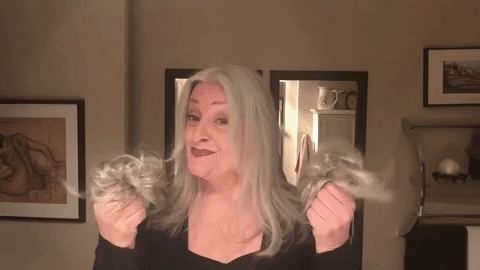 They will hold your hair in place while getting instant hair volume with natural looks that will hold all day long. 
Forget about all the money and time-wasting on professional hairdressers for professional updo results as you can now do it in seconds with the magic!
Choose the Right Bun:
Why The Messy Bun?
Easy & Fast To Use

Gives You Instant Hair Volume
Unnoticeable To Others - Looks Like Your Real Hair 
Fits All Hair Types - Even Short And Thin Hair
Doesn't Effect Your Hair
Reusable & Easy To Clean

100% Money-Back Guarantee